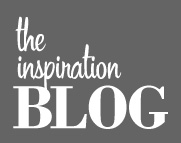 Follow us
More Inspiration
Websites to visit

Our new art print series is a line of mesmerizing portraits in subtle shades of gray. The first 4 prints are close-ups of a bear, an eagle and the wolf-hound Siberian Husky - plus a mountain landscape...

With offset in the corporate guidelines for Deloitte Greenhouse innovation rooms we designed and decorated a cosy and vibrant room which acts as a more informal and relaxed setting for presentations, creative workshops and out-of-the-box strategy meetings...
After redecorating our appartment we styled some very crisp photos featuring the Faunascapes...

We have been very happy about our selection as artist of the month this april by the danish interior magazine BoligMagasinet..
We just returned from the Design Trade interior fair - and of course wanted to share our photos of the nice inspiration areas curated by swedish stylist and trend blogger Trend Stefan and his team...

Just finished the new photos of the ZooperPets Softies. We have made styled interior shots as well as shots with our daughter Silke and her little cousin Rasmus...

Things went so fast this summer when designing the Faunascapes that we didn't manage to produce any styled photos before leaving for Formex. But now we have them, and what a treat.....

Website and logo designed for the emtertainer Tali Piontek and her entertainment agency Eventkompagniet...
Right now we are on our way home from a successfull Formex fair 2013 held at Stockholmsmassan - and have some nice photos for you to enjoy.....

We are very proud to present our own series of plywood prints featuring grand landscapes and majestic looking animals combined...
Today sees the launch of a new danish dating site called Babyklar.nu (babyready.now!) The site is for singles who wants to establish a family and have kids...
We are very excited about the latest addition to the Snowpuppe family of lamps - The Gradient Moth...
We love the dip dye craze in interior design at the moment and just came across these great looking dip dye wood blocks by berlin based designer Judith Seng...
Here is some quick and cool snapshots of the inspiration Areas from the Formland/Upgraded Fair...
A quick presentation of the nice photos of our product agency fairstand at the Formland/Upgraded Fair...

We are very proud to finally present our own ZooperPets Softies pillows. The ZooperPets are amazing for the children's room but are also adequately elegant for a more subtle grown-up interior setting...
On the 2nd to the 5th of February 2013 we will be present at the Formland UP/Graded design fair in Herning, Denmark which is the place to be for danish interior brands...
We think it's great that B&o finally begins to renew their design and therefore we really wanted to share these nicely styled photos from the launch of the Beoplay A9 speaker...

We recently redesigned a guide to non-profit organisations in the part of Copenhagen called Vesterbro. The main feature was a series of dip dye photocollages...
During our trip to Gothenburg we had a short meet up with Nina from the swedish webshop Le Kiosk who sell the lamps from Studio Snowpuppe. And we just have to make a post with some of the nice photos from her webshop...

We just finished a very entertaining presentation of Adforms Rich Media Suite which is an allround collaboration tool for media- and advertising agencies to help them with planning and executing online display advertising campaigns...
This weekend we took a trip to Gothenburg to check out potential resellers for the products in our agency. We met up with Joanna in her newly opened design store Kvart...
Nelliana and Kenneth from Studio Snowpuppe visited Copenhagen during the annual 'Kulturnatten' event and held a workshop arranged by Sofie Børsting at The Royal Café at Amagertorv, Copenhagen...

This spring we designed a new homepage and brushed up the identity for The City Bee Association of Copenhagen. Their concept is fantastic. They are a non-profit organisation and their agenda is to get the bees back into the city...

We are proud to present the photos from the Bang and Olufsens new showroom at Kongens Nytorv in Copenhagen. We arranged the interiors in a light nordic look, which is a fresh take on the traditional heavy hi-fi interiors wich is the norm for Bang and Olufsens stores...

We have experimented with some new illustration styles suitable for fashion magazines and more high brow illustration jobs...

This spring we did a stylish office redecoration for a small communication company called Rhetorica. The new office space was located in an old backyard workshop building with nice old-fashioned window-panes and raw visible plumbing and electric connections. The office had one big room with big blank walls that just invited us to come up with some unique wall-decorations...
According to Wikipedia Kokeshi are japanese dolls originally from northern japan. They were made as toys for children of japanese farmers, but is now spicing up living-rooms and childrens rooms all over the world with their cute baby-faces, big hair and oversized hair pins...
We've always been fascinated by japaneese pop-culture's strong bright colors and hyper-cuteness - a derivative thereof is the popularirty of custom handsewn plush puppies/dolls called 'softies'...
Five inspiring christmas wishes for the apartment: two cool lamps, a retro piggy bank, a spacerocket and a stool and table for Silke. What a mix! Let's hope all our wishes come true.....

Continuing the succes with the photos of our apartment we now show off the retro styled livingroom at our old apartment. Features are teak furnitures, forest-in-fall wallpaper, yellow, orange and brown colors...

The last room from the photo shoot is our daughter Silke's room. The cute vintage wallpaper samples combined with some classic danish wooden toys and an old chalk board makes the perfect retro-setting for the kids room!..
I must admit that quirky neon-signs and retro lettering makes me stop stop and stare (and take a few photos). Here's some signs I photographed during a trip to the US back in 1999...

Yep, this is our living room! Featuring a small black and white patterned corner-sofa and an excentric yellow coffee-table, cool white book-cases hanging on the the wall just above the floor and some nice vintage posters from the danish state railways...

Yes, we've combined our bedroom and working space, and it's turned out quite well. On one wall we have the disorganized bulletin board with tons of inspirational cut-outs and own work in progress. On the other side of the room we have an organized wall of frames with cool graphics and photos. All garnered with a cool black and white curly patterned wallpaper...
This is our kitchen! With lots of nice features: homebuild shelves, chalk-board backdoor, super-glossy surfaces in white, dark red and black, brushed steel appliances, nice straightforward aluminium grip and cool glass tiles...
A classic apron dress inspired by Swedish writer Astrid Lindgren's character 'Pippi Long Stockings'...
The most suitable symbol for a wedding invitation is ofcourse a heart. So why not shape the invitation as a heart?..
A parade of trousers which I made for our daughter – without the carefully selected fabrics they would be nothing!..
A pretty little and simple dress which I made for our daughter (Silke) of some rather inexpensive turqoise velvet cloth. Velvet is nice and soft – just right for our little baby :-)..
These two Warhol Look'a'like paintings were made as personal Birthday presents for two of my good friends...
Baggy striped trousers made from a hard-wearing material. I wanted to make an outfit for Silke in which she could easily move around. READY-SET-GO-PLAY!!!..
I made this for our daughter's christening last summer. I wanted a simple and personal summer dress for our daughter's christening...
A unique dress i made for our daughter from fabric bought on e-bay. You can make very good deals on vintage fabrics (and lookalikes) on e-bay - especially now as the dollar is at it's lowest for as long as i can remember...
A stylish silk print on one of my daughters body-stockings with a cute, funky and bearded character of mine - also featured on this go-card..